Making sure your fleet drivers are safe on the road can help your company achieve greater success in the competitive marketplace. Modern developments in vehicle safety can provide added protection for your drivers and others on the road. Integrating these safety features into your Portland fleet management plan can help you reduce the risk of accidents and can provide you with significant cost savings over the life of your fleet vehicles. Here are some of the most important features to consider when upgrading your current vehicles or acquiring new ones for your fleet.
Adaptive Headlights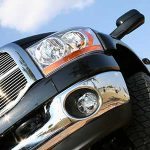 Designed to change the field of lighting in response to conditions on the road, adaptive headlights can provide improved visibility for your drivers and enhanced safety in rural areas and in the darkest part of the night. Rather than remaining fixed in one position, adaptive headlights turn in response to steering changes to illuminate the area in front of the vehicle. They can also change position in response to the speed of the vehicle:
Increased speed will result in high-beam operation to ensure clear visibility for the road ahead.
Slower speeds and oncoming traffic will lower the headlights to prevent blinding other drivers.
These features can ensure the highest degree of visibility for your drivers at night and in unfamiliar areas. By opting for adaptive headlights, you can ensure optimal safety for drivers during every hour of the day and night.
Collision Avoidance Technologies
Collision avoidance systems are currently available for passenger cars and large trucks and provide early warning of potential obstacles in the path of these vehicles. These devices use cameras or radar sensors to identify road hazards and to alert drivers before a collision can occur. Rear camera systems, also known as backup cameras, are especially useful in protecting your fleet drivers and other vehicles from collisions caused by blind spots when backing up in driveways, loading docks, parking lots and other areas.
Automatic Braking
Frequently designed to work in conjunction with collision avoidance systems, automatic braking can provide real help for your drivers in preventing crashes. By working with an established Portland fleet maintenance company, you can ensure the most appropriate integration of these systems to create the safest conditions for your drivers. This can sometimes result in lower insurance premiums and increased profitability for your daily business operations.
At Glesby Marks, we specialize in providing our clients with the most advanced fleet maintenance and leasing options in the industry. We can help you acquire and customize the fleet vehicles your drivers need to stay safer on the road. If you need practical assistance with your Portland fleet management processes, give us a call today at 1-800-482-9498. At Glesby Marks, we go above and beyond to be the right choice for your fleet.