Fleet Resources | Gas & Diesel Fuel Update
Monitoring Market Indicators to Serve Our Clients Better: The Glesby Marks Difference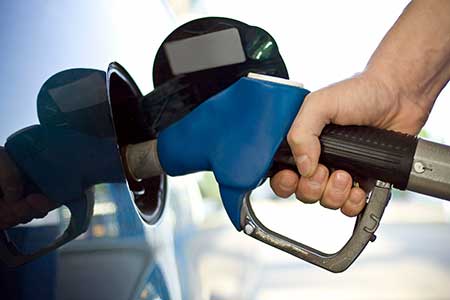 The comprehensive fleet management solutions available from the experts at Glesby Marks incorporate current information about gas prices and trends in the oil industry. The U.S. Energy Information Administration provides regular updates on the state of the petroleum marketplace in its weekly "Gasoline and Diesel Fuel Update." The professional analysts at Glesby Marks track this important indicator to provide added information for clients regarding likely fuel prices in the competitive marketplace. We then pass on the data from this valuable resource to help you predict and prepare for the budgetary impacts that variances in fuel prices can produce.
Statistics, Trends and Market Conditions
Glesby Marks specializes in creating innovative fleet management solutions tailor-made to suit the needs of our customers. We track current statistics and trends to ensure that you receive the best advice and guidance during the vehicle selection process. Our knowledgeable staff members stay current on all key market indicators and compliance requirements to ensure that you receive the most accurate and up-to-date guidance in managing your corporate fleet.
Putting Our Knowledge to Work for You
Thanks to our ongoing market research, the Glesby Marks fleet management services team can provide your company with the most accurate advice and guidance throughout the fleet building process. Our extensive array of fleet solutions includes the following:
Fleet financing and leasing arrangements designed to fit your company's needs and budget
License renewals and title transfer services to keep your fleet street-legal
Fuel and maintenance cards to streamline payment for drivers and field technicians
An exclusive network of ASE-certified service facilities that offers nationwide coverage and delivers fast and reliable repair and maintenance solutions for your vehicles
Our online customer account management systems for at-a-glance tracking of average fuel expenditures, scheduled maintenance appointments, lease information and repair costs
Advanced technological tools that include GPS tracking and telematics to allow pinpoint location of your vehicles and to provide information on average speeds, diagnostic information and other vital data for every vehicle in your fleet
Remarketing services to ensure optimal return on investment for your decommissioned fleet vehicles
From start to finish, the Glesby Marks team delivers the accurate information and targeted fleet solutions your company needs to stay competitive. We are focused on your success and provide you with practical answers to your most pressing concerns.
At Glesby Marks, we take pride in our unwavering commitment to exceptional customer service and the best fleet management solutions in the industry. We work with you to create customized and cost-effective service packages that incorporate the features and functionality you need most. With more than 35 years in the fleet management business, Glesby Marks can deliver the right solutions for your corporate fleet. Contact us today to learn more about our innovative fleet management solutions and how they can boost your company's productivity and profitability.