Custom Seattle Fleet Leasing Solutions for Success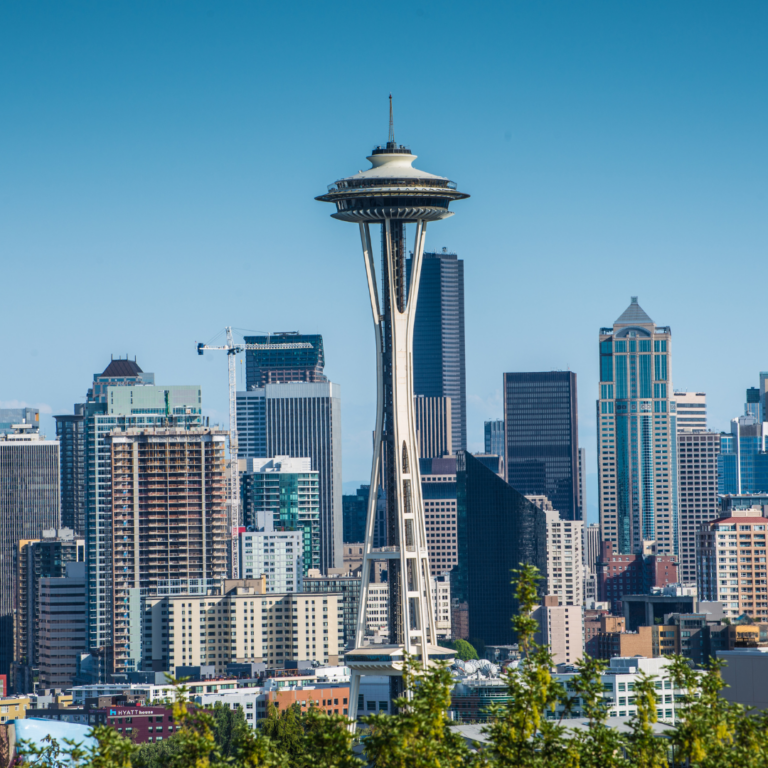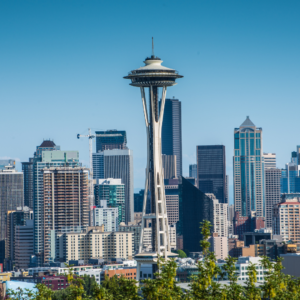 Need fleet vehicles for your company? We're your partner for Seattle fleet leasing!
Our team offers years of expertise to help you get the most out of your fleet vehicles. We're an independent fleet leasing company, which means we work with all manufacturers and dealers to help find the ideal vehicles for your needs. Whether you need a pickup truck, cargo van, or even specialty options like CNG vehicles or refrigerated trucks, our team finds your company the right options for your business.
In addition to finding the perfect vehicles for your drivers, we also help customize your lease to your needs. Want to own the vehicles after Seattle fleet leasing? Need to upgrade vehicles regularly? Whatever you need, our experts are here to make it happen. Our goal is your complete satisfaction and are here to help create innovative solutions for all your fleet's needs.
Our Seattle commercial vehicle leasing team can help with:
Your company's success is our mission, and we work hard to ensure you have everything you need to achieve your objectives. Our custom Seattle fleet leasing solutions help you take advantage of the useful life of vehicles without negatively affecting cash flow. We design and adapt leasing options to perfectly suit your needs, whether you're a fleet of two or two thousand.
We are your single source for all our fleet's needs. We can even help upfit your vehicles and roll those costs right into your lease for easy, low-cost solutions to get your vehicles ready for service. When you work with our team at Glesby Marks, we're here to help set you up for success with your fleet vehicles so you can focus on your day-to-day operations. Rest assured knowing you have a dedicated team on your side for all your fleet's needs.
Get the most flexible and cost-effective Seattle commercial vehicle leasing services for your needs. Call us now at (425) 497-2890 to learn how our experts can help you build your fleet!
Improve Efficiency and Expenditures with Expert Seattle Fleet Management
No fleet is complete without advanced Seattle fleet management tools. We provide you with everything you need to ensure your fleet operates at peak efficiency to help reduce costs.
Improving and optimizing your fleet is an ongoing process that requires a lot of data! Our team works with you to understand your goals and needs to help you get the exact fleet management solutions you need. Whether you're looking to reduce fuel consumption or need cutting-edge telematics to track your drivers' behavior, we've got solutions for you. Our online tools offer real-time data and reporting to help you confidently make the best decisions for your fleet. We also offer support and guidance to help you determine the right course of action for your company's fleet vehicles.
Some Seattle fleet management solutions we offer include:
With our Seattle fleet leasing options, there are no management fees and we offer you free access to our online management tools. You get free access to our online account management system for things like maintenance reminders, mileage records, fuel expenditure reports, and so much more. Our easy-to-use interface helps make Seattle fleet management simple and economical for your company.
Meet Your Business Goals with Glesby Marks
Whether you need Seattle fleet leasing options to help expand your operations or are looking for management tools to help improve your current fleet, our team at Glesby Marks is here to help. We get to know your goals and tailor our services specifically to your business to ensure you get exactly what you need. We take a customized approach to fleet leasing and management so you get the flexible, cost-effective solutions you need for your company.
We've been helping fleets large and small since 1976 and are sure we can help your Seattle business, too! We believe in setting you up for success, which is why we offer no mileage restrictions, wear and tear clauses, or fees for administrative and management services.
Ready to start optimizing your fleet for your company's business goals? Call us now at (425) 497-2890 to talk to one of our experts about your Seattle commercial vehicle leasing or fleet management needs today!
Address:
707 South Grady Way
Suite 600
Renton, Washington 98057
Phone: (425) 497-2890
Toll-Free: (800) 640-1144
Email: infoseattle@glesbymarks.com