Fleet Management | Resource Center
Glesby Marks: Our people are our greatest resource
With over 40 years as a leader in the leasing and fleet management industry, Glesby Marks offers an extensive range of services. These fleet services are designed to help companies like yours handle their fleet operations more effectively. Furthermore, our fleet resource center can save you both time and money.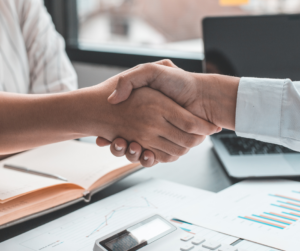 Glesby Marks will:
Evaluate various options to help you make the right choices for your fleet selections.
Make the right acquisition arrangements to suit your company's preferences and budgetary requirements.
The knowledgeable staff members at Glesby Marks can provide you with fleet leasing and financing solutions .
Suggest and implement the right tools to ensure targeted reporting, near-real-time tracking and ongoing data transmission from vehicles and drivers in the field.
Create customized solutions for your needs.
Deliver a nationwide network of top-quality vendors, service providers and repair shops, giving you access to the services your drivers need wherever they travel in the U.S.
Deliver information on safety recalls and upcoming recommended maintenance to ensure the longevity of your vehicles and the safety of your drivers on the road.
At Glesby Marks, we take the time to address your issues and provide you with the resources and informational materials you need to make the right choices when acquiring, maintaining and decommissioning your fleet vehicles. Contact us today to learn more about our fleet management solutions and to discover how we can help you excel in this fast-paced transportation field. Locations in Houston, Denver, Seattle and Portland.