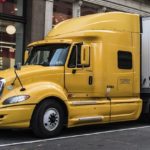 Attracting and retaining the best drivers for your commercial fleet can give you a real competitive edge in the modern marketplace. The current shortage of qualified drivers has left many companies searching for new strategies to handle Houston fleet management and recruitment activities. Here are some of the most important ways to ensure greater driver satisfaction and improved retention in the fleet transportation industry.
Recruit Smarter
Rather than sticking to the same routine of print advertising and Now Hiring signs, consider using an online platform to target potential employees. Expanding your recruitment tools to include online advertising and social media networks can help you to reach a larger audience and to touch base with those who might be looking for precisely the opportunity you are offering.
Offer Targeted Incentives
While higher pay can definitely attract more applicants for your available positions, other incentives could mean even more than money to some drivers. Health care benefits, frequent home visits and responsive management can boost morale and increase driver retention for your company.
Provide Safe Vehicles
Working with an established Houston corporate fleet leasing company can ensure that your drivers have access to the latest technologies and the safest vehicles possible. Advanced safety features can help your drivers stay safer behind the wheel, reducing the risk of accidents that could put your vehicles and your personnel out of commission for an extended period of time.
Maintain Open Lines of Communication
Making sure your drivers can contact management easily can reduce stress on these essential employees. By offering email, chat and telephonic contact points, you can ensure that your drivers always have access to the information and assistance they need from your company. Working with an established Houston commercial vehicle leasing company can also provide your drivers with support available 24 hours a day, seven days a week to ensure the most effective responses to questions, concerns and emergencies. This can promote a higher degree of morale and added peace of mind for your drivers.
Create a Welcoming Atmosphere
From initial interviews to onboarding, making sure your new drivers feel at ease and welcomed to your company can have a surprisingly large impact on your driver retention rates. Creating a family atmosphere that encompasses drivers, supervisors and managerial staff can help you attract and keep the best drivers for your transportation company.
At Glesby Marks, we offer comprehensive Houston fleet management services designed to suit the needs of your company. We work with you to tailor your fleet leasing and technology solutions to your precise requirements. Call us today at 1-800-482-9498. We look forward to the opportunity to serve you.