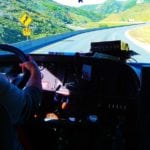 Along with regular fleet maintenance, ensuring that your drivers have the proper training is one of the most important steps you can take to boost the productivity and profitability of your transportation company. Investing in targeted training for your fleet drivers can reduce accident rates and ensure the best outcomes for your employees on the road. Here are some of the most important benefits of fleet training for your company.
Lower Insurance Rates
The right training for your fleet drivers can significantly cut down on their chances of auto accidents on the road. Fewer accidents can add up to lower premiums from your insurance company, allowing you to devote fewer financial resources to these recurring expenses. In some cases, your insurer may offer a discount simply for investing in fleet training courses for your drivers, allowing you to enjoy the benefits of these educational options immediately.
Improved Morale
Making sure that your drivers have the advanced training needed to perform at their best behind the wheel can demonstrate your corporate commitment to their well-being. This can make a positive difference in the attitude of your drivers toward your company and its interests, allowing you to enjoy higher employee retention and reducing the cost expenditures associated with onboarding new staff members.
Reduced Downtime for Drivers and Vehicles
Fewer accidents can also translate into increased productivity for your drivers and less time in the shop for your vehicles. This can have a surprisingly large impact on the cost of maintenance and repairs for your commercial vehicle leasing operations. By providing your drivers with the advanced training needed to avoid accidents before they occur, you can keep more of your fleet on the road and productive on behalf of your company.
Decreased Costs of Operation
Auto accidents can add considerably to the cost of running your transportation operations. Injuries, damage to vehicles and the loss of labor can impact your company's bottom line in a negative way. Providing training for drivers in avoiding accidents is a solid investment not only in your company's profitability but also in the welfare of these valued employees.
At Glesby Marks, we offer a wide range of solutions for our clients that include commercial vehicle and heavy equipment leasing, fleet management and maintenance and an array of associated services designed to help companies stay on the cutting edge of the transportation industry. We work with you at every step of the way to ensure that you receive the right solutions for your needs. Call us today at 1-800-482-9498 to discuss your fleet maintenance and fleet management needs with us. Glesby Marks is the right choice for your fleet.