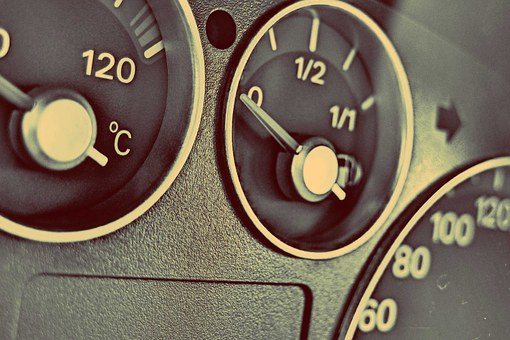 Cutting overall fleet costs is constantly a primary concern for fleet managers. Making the top of their list is an expense that accounts for about a third of a fleet's operating cost — fuel.
Whether you believe it or not, there are major factors that could affect a fleet's fuel efficiency. If they are not taken care of, it can ultimately hurt the fleet's bottom line. These FIVE key components in reducing fuel costs are suggested by experts in fleet fuel management:
Preventative Maintenance
Ensure that your fleet performs regular preventative maintenance intervals. It can help conserve fuel usage by quite a bit. A properly maintained vehicle improves its fuel economy by 40 percent.
Tire & Wheel Maintenance
Putting off that wheel alignment could be costing you up to about 31 cents per gallon. Yes, it affects your fuel efficiency! Along with wheel alignment, you want to include maintaining proper tire pressure in your fleet management plans to reduce fuel costs & improve you fleet vehicle's fuel efficiency.
Rightsizing
Fleet managers look at cutting vehicles that do not benefit their operations. This may entail one company in reducing the number of vehicles in its fleet, while for another company, rightsizing may mean transitioning to smaller, more fuel-efficient models.
Manage Fuel Card Usage
As one might expect, fuel purchasing tendencies are key to assessing a fleets fuel spend, and a good place to start is looking at its fleet's fuel card system. At Glesby Marks, we offer a real time web-based fuel & maintenance program that will help your company control costs by monitoring & analyzing fuel purchases. A fleet fuel card offers customized fleet management solutions that:

is accepted nationwide for use at thousands of fuel stations & repair centers.
has security features that control who can use the card & what items may be purchased.
is PIN controlled to help prevent losses due to driver misuse.