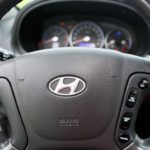 Working with a Portland commercial vehicle leasing company can give you a head start on fleet maintenance and can provide you with actionable information about fuel management and driver performance that can help you boost productivity throughout your company. These companies can even provide support for dealing with manufacturer recalls and restoring your vehicles to optimal running condition. Here are some points to remember when dealing with vehicle safety recalls for your corporate fleet.
Vehicle Recalls Are on the Rise
With vehicle safety recalls reaching all-time highs in the last few years, making sure your fleet vehicles are up-to-date on all these repairs can be a real challenge. Enlisting the professional help of a Portland fleet management company can take some of the stress and worry out of this process. By automatically checking on vehicle safety recalls and ensuring that every vehicle in your fleet receives the maintenance it needs for safety and performance, these companies can provide you with the most proactive approach for your corporate fleet.
Tracking Vehicle Recalls
Manufacturers are required by law to mail notifications about vehicle recalls within 60 days of posting on the National Highway Traffic Safety Administration (NHTSA) public database. In some cases, however, these notifications can slip through the cracks or be misplaced by staff members in your office. Making sure that you have a tracking plan in place for managing vehicle recalls and arrange for repairs as needed can help you avoid serious risks on the road and can help you extend the useful life of your fleet vehicles more easily.
Managing Your Portland Fleet Maintenance Tasks
Tracking the required and recommended maintenance and recalls for all your fleet vehicles can be a real challenge. Fleet management companies can take some of this workload off the shoulders of your staff and can ensure that all these activities are completed in a timely manner. By enlisting the help of these professional firms, you can reduce the risk of costly downtime due to breakdowns on the road and extend the life of your leased or purchased fleet vehicles for improved longevity and improved performance on the road.
The fleet management experts at Glesby Marks can help your company manage all aspects of your fleet from leasing to ongoing maintenance. We offer professional vehicle acquisition, upfitting and remarketing services to ensure the best start-to-finish solutions for all your fleet management needs. We can also provide you with cutting-edge technologies designed to help you manage fuel costs, driver productivity and safety on the road. To learn more about our extensive lineup of Portland fleet maintenance and management services, call us today at 1-800-482-9498. We look forward to the opportunity to work with you.