Fleet Solutions & Management | Strategic Consulting
Strategic Fleet Consulting Services from the Experts at Glesby Marks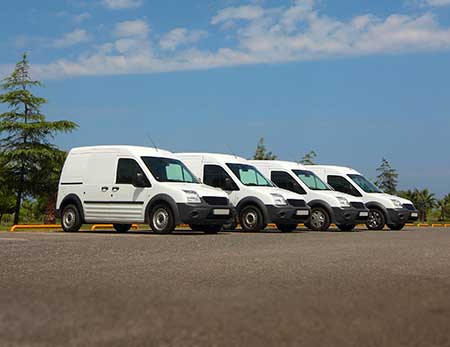 The Glesby Marks fleet management services team specializes in providing businesses of all size with a clear perspective on the big picture as it applies to modern fleet financing, leasing and managing activities. Our strategic fleet consulting team members are well-versed in the various factors that can influence your company's decision-making process and can provide valuable insights into the following areas:
The initial vehicle selection processed can be improved with added information about safety rankings and available features, reliability reports and data on average fuel economy in city and highway driving conditions.
The Glesby Marks fleet solutions team will put their nearly 40 years of experience in the industry to work on your company's behalf to determine the most cost-effective acquisition options for your fleet's ongoing needs.
Our financial experts can determine which of the available leasing options offers the most advantageous tax position and the highest return on initial investment throughout the life of your fleet.
The Voyager fuel card and the National Fleet ID Card offer even greater control over expenditures to help keep your fleet activities in line with your budgetary requirements.
The Glesby Marks team will help you select the right tracking and monitoring tools to manage your fleet most effectively.
We work with you to establish routine maintenance schedules to help you extend the useful life of your fleet.
Glesby Marks can arrange for upfitting services to customize your fleet vehicles and to provide your drivers and field tech personnel with added convenience and easy access to the tools and parts they need to perform their duties effectively.
We can even help you to identify the best remarketing strategies for vehicles that have outlived their usefulness to your fleet.
At every step of the strategic consulting process, Glesby Marks will identify fleet management solutions that can provide real help for your company. We offer our clients a unique set of tools that includes our branded Voyager fuel card and our extensive network of qualified vehicle repair shops. By taking a broader approach to the issues facing modern companies in the transportation arena, we can offer long-term guidance that can maximize your profitability without exposing your business to undue risk.
At Glesby Marks, we are committed to your company's success and work diligently to provide you with the most cost-effective and beneficial fleet solutions in the industry Glesby Marks can help you see the big picture more clearly, allowing your company to make the right moves in the ever-changing world of modern fleet management.