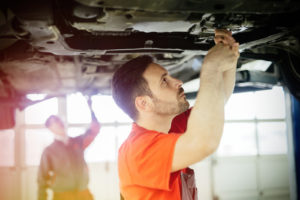 The right maintenance services are essential to keep your vehicles on the road and performing at peak efficiency throughout the summer months. Your fleet leasing company can provide information and guidance for maintenance of your corporate vehicles. A few maintenance tasks are important to put on your schedule for this summer.
Schedule Oil Changes
After the cold weather of winter and spring, early summer is the perfect time to schedule an oil change for your fleet vehicles. Your commercial fleet leasing company may offer in-house maintenance services that include oil changes and routine checks for your vehicles. This will provide your drivers with greater peace of mind and improved performance on the road.
Test Air Conditioning Systems
With hot temperatures on the way, spring and early summer are the perfect times to check on the air conditioning systems in your fleet vehicles. Your fleet leasing company may offer specials on this service to help you get ready for the hotter temperatures ahead. Taking a look at coolant levels and scheduling a coolant flush is also recommended for fleet vehicles in warmer areas of the country.
Monitor Tire Pressure and Condition
Regular tire changes and pressure checks are recommended under most corporate fleet leasing agreements. These routine maintenance services are designed to prevent flat tires and blowouts that could put your vehicles and your drivers at risk. Making sure your tires are in good condition and are maintained at the proper pressure levels will provide added safety for your drivers during the course of their regular duties.
Check Your Windshield Wipers
Wiper blades take a lot of abuse during the winter months. Inspecting these components is essential to make sure they are in good working order. If the blades have become brittle or no longer make solid contact with the windshield, replacing them will help your drivers to enjoy clear visibility and improved safety on the road.
Replace Your Air Filter
Your auto maintenance technician may recommend replacement for your air filter if it has become clogged with dust or debris. This relatively inexpensive procedure will often improve gas mileage and performance for your fleet vehicles during the heat of summer in your area.
At Glesby Marks, we offer fleet leasing and management services designed and customized to suit the needs of your business. We work with you to determine the right array of services, including fuel management, maintenance scheduling and logistics assistance that will help you be more productive on the road. Call our team today at 1-800-482-9498 to discuss your requirements with us. Glesby Marks is the right choice for your fleet.